Family rooms are great for a short stay with family or friends.
They are located on the first floor of the old stables next to the château. Both bedrooms share a common entrance where both rooms and bathrooms can be accessed.
The rooms are located above what used to be the stables right next to the Chateau.
Breakfast is served in the château dining room where a wood fire warms up the room when needed.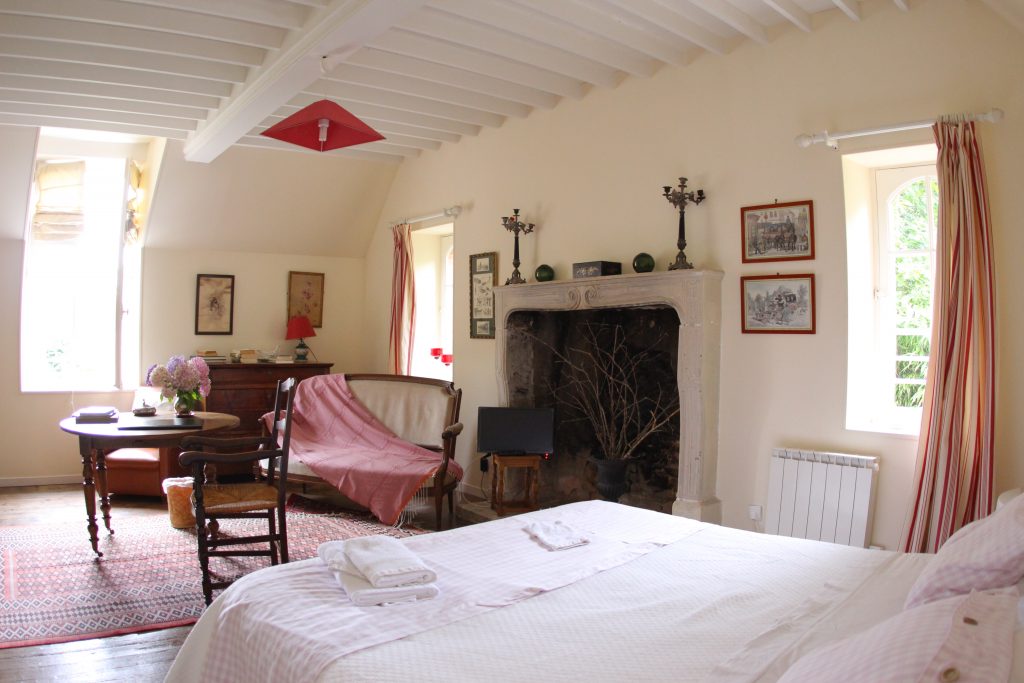 The first room (double bed) with parquet floor is bright, and spacious with a large fireplace decorated in shades of beige and burgundy.
The first bathroom has a bath.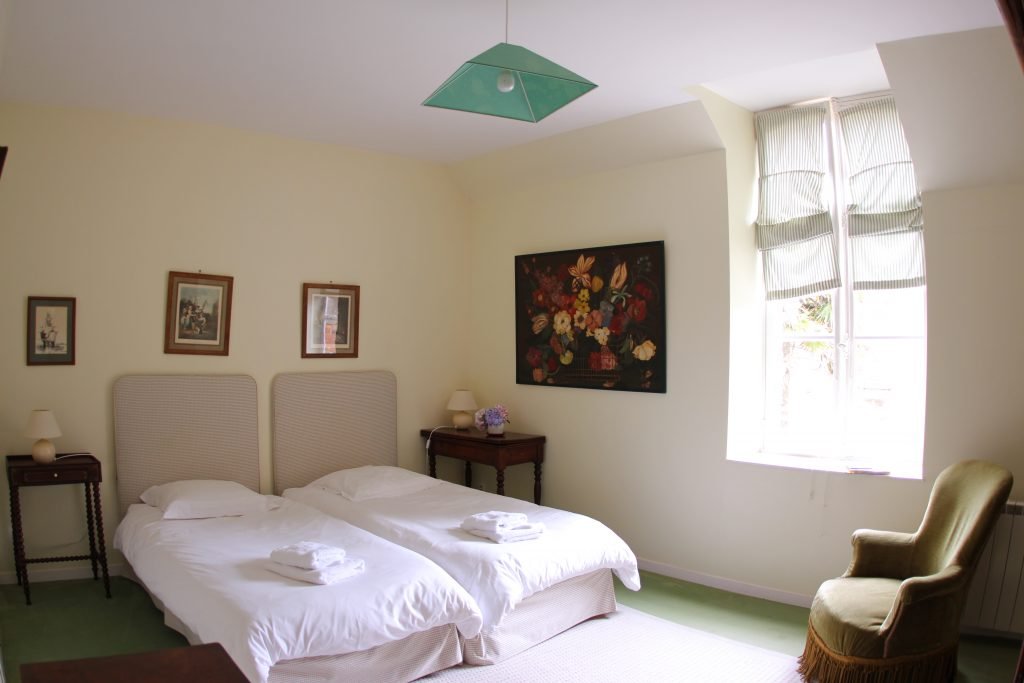 The second room (twin beds) decorated in shades of green is slightly smaller.
The second bathroom has a shower.