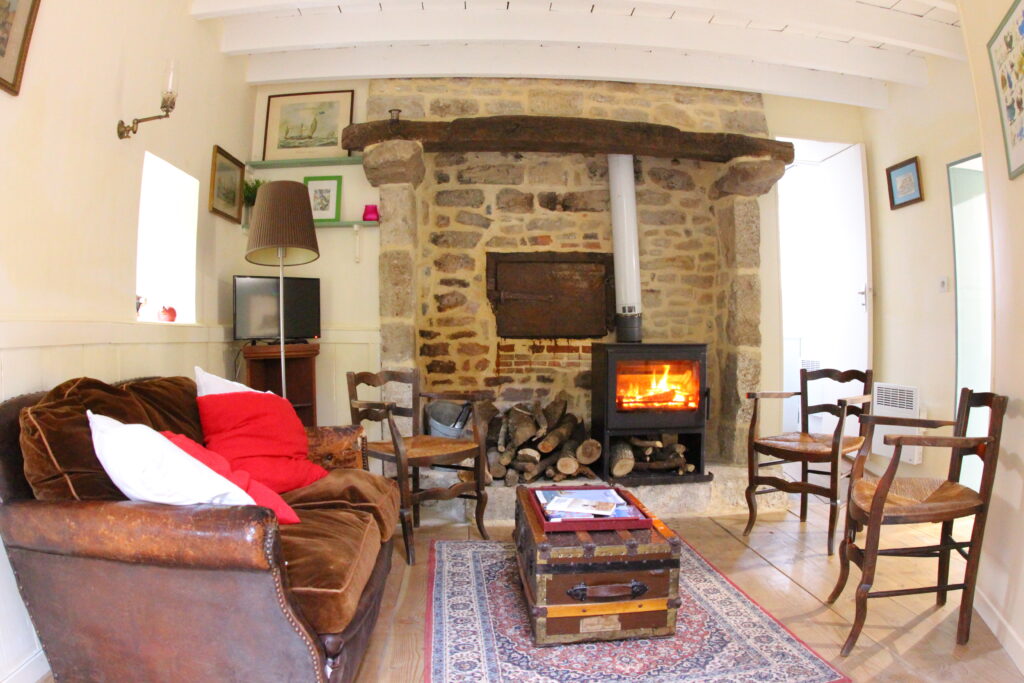 The Bakery Cottage to relax you in the peace in the greenery
The Bakery Cottage, as its name suggests, it was created in the old small bakery of the castle next to the apple tree field.
The living space has an open kitchen that can be advantageously complemented during sunny days with the greenhouse located against the building.
This charming house has a bedroom on the ground floor and a bedroom on the first floor which both have twin beds.
Access to the first floor is made possible using a steep stairway and enjoys a view of the Flottemanville orchards typical in Normandy.
The bathroom has a shower and a wash basin.